Terni Atlas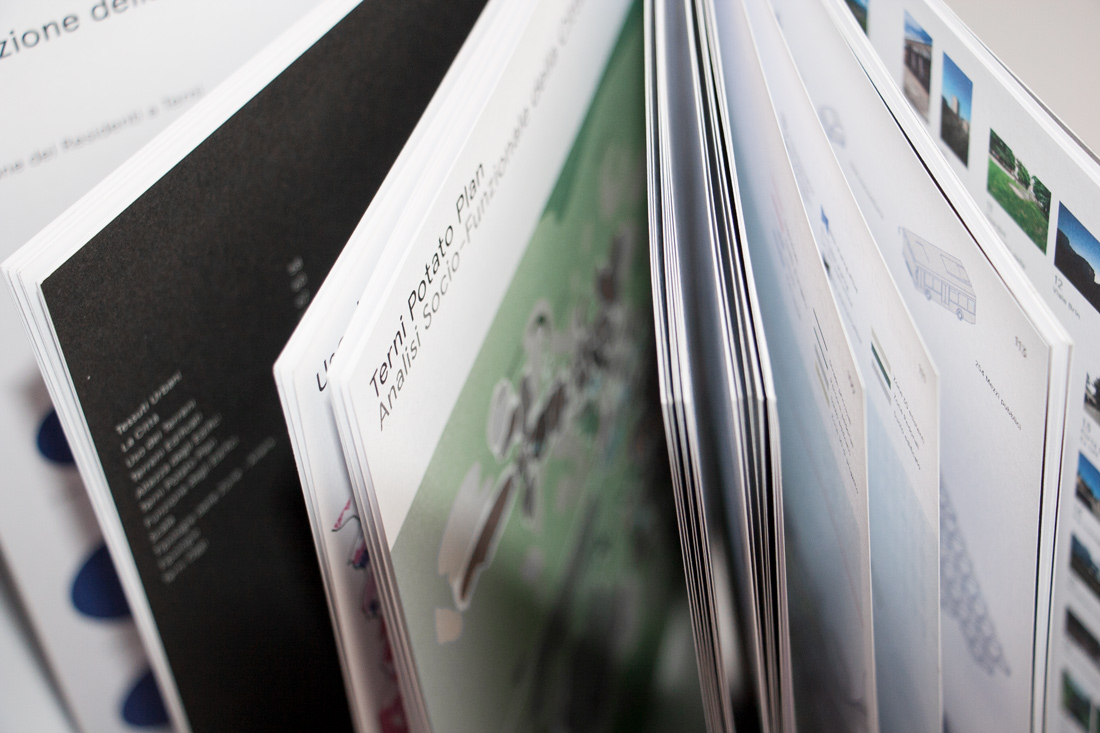 Terni Atlas ISBN 979-12-200-7208-3
Il Progetto
︎︎︎ Terni Atlas
Terni Atlas è il primo atlante in Umbria di data visualization e ux design;
un atlante che mette a confronto le "varie Terni" attraverso mappe e l'esperienza degli utenti primari della città, i cittadini.
Finalista di Ternivisione 2020 del Comune di Terni questo piccolo volume attraverso la ricostruzione storica, l'analisi demografica, dei tessuti urbani e l'esperienza dei cittadini per promuovere uno strumento per collezionare informazioni, per capire lo stato di resilienza di un'area di crisi complessa e offrire spunti su cui progettare il rinnovamento urbano.
Terni Atlas compares the "various Terni" and the experience of the primary users of the city, throughout design tools. Winner of the Ternivisione 2020 project of the Municipality of Terni, this small volume aims at historical reconstruction, demographic analysis, urban fabric and the experience of citizens in order to promote a tool to collect informations, understand resilience of a complex crisis area by mixing information design and user experience.